Local Lodge 847 is on Facebook.
For the fastest up to date information about our union.
Click here¬
  to follow us.
Upcoming Events:
Local Lodge Monthly Meeting
Sunday March 11, 2018
The meeting will begin at 6PM
"Meeting Rules" Apply
¬
Rest in Peace Our Sister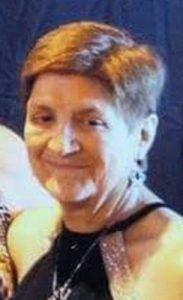 Davida T. Thomas, 63, a resident of Scranton, died Thursday after a courageous battle with colon cancer.
Born in Scranton, she was the daughter of the late David Morgan and Renee P. Thomas. A 1972 graduate of Scranton Technical High School, she recently retired from General Dynamics, Scranton Plant, after 34 years of service. Davida was a devoted mother and grandmother who will be deeply missed. Her love for crocheting was cherished by all of the new babies that received her homemade blankets. Whenever presented with a new project she would be sure to complete it as quickly as possible. She loved to spend time with her grandchildren and their friends and all the little ones that blessed her life. Animals were also very important to her. As a believer in giving back, she was a sister with the Fraternal Order of Eagles, Scranton Aerie 314, for more than 12 years. She enjoyed her time there and was past madam president for the auxiliary.
Her family would like to thank the staff of hematology and oncology for their help and support in this long battle, especially Dr. Kashuri and Sara. They would also like to thank the staff of Regional Hospital of Scranton for its kind support and compassion.
Surviving are a daughter, Jessica A. Thomas and her fiancé, Gerard M. Gambo, Scranton; granddaughter, Alexandria Morgan Thomas and partner, Jamie G. Fernandes, Taylor; cousins; and countless that referred to her as "Grams" and "Great Grams."
She was also preceded in death by a brother, David Morgan Thomas Jr.; and grandson, David "Bubba" Thomas.
Services will be held Thursday at 8 p.m. from the Davies and Jones Funeral Chapel, 135 S. Main Ave., by the Rev. Sam Ferretti.
Friends may call from 5 until the time of service.
Published in Scranton Times on Mar. 6, 2018
¬
2017 IAM&AW Local 847
Sallyann P. Mariani Memorial Scolarship
Winners:
Bailey Piechota
Peyton Orzello


IAM Apparel and Accessories Now Available Online
You can now purchase your favorite IAM apparel online with the launch of
MachinistsGear.com.
With 145 total products available, there is something to suit everyone's style and taste.
¬
If you are called into a meeting with a management representative and you have reason to believe that disciplinary action against you or other member's may result, you have the right to have a steward present during this meeting. Read the statement below to the management representative, and contact your steward immediately.


READ THIS STATEMENT TO MANAGEMENT:
"If this discussion could in any way lead to my being disciplined
or terminated, or affect my personal working conditions,
I request that my union representative, officer, or steward be
present at the meeting. Without representation, I choose not
to answer any question."
"This is my right under a U.S. Supreme Court decision
called Weingarten Rights.'ÄĚ
¬
¬
Please Report any broken links or suggestions to Webmaster
Please remember that communications about official Union business should be made in writing through the normal chain of command, such as through a steward, local lodge official, or Business Representative, as appropriate. This web site is not a substitute for official communications.
This site is ALWAYS under construction according to the wants, needs, and desires of the membership.